About The University
The establishment of the University of Primorska in 2003 created an autonomous academic route for the region that intellectuals and the wider coastal community had longed for since the post-war years. From the beginning, UP's goal has been to grow and strive for excellence.
The mission of the University of Primorska is to carry out education and scientific research in a professional and creative manner and to support the balanced development of Slovenia in the region, Europe, and globally. Its activities are in line with the national programme for higher education, the national research and development programme, strategic documents of the Republic of Slovenia, and guidelines for the development of a common European higher education and research area, with a particular emphasis on the Mediterranean region.
The University of Primorska has major successes of UP in the last decade:
1. InnoRenew CoE – the largest research project in Slovenia
The University of Primorska, together with its partners, established a Center of Excellence in the field of renewable materials and healthy living environments. The centre employs 44 top researchers from 14 countries who are developing innovative and interdisciplinary approaches in wood modification and restorative environmental and ergonomic design. InnoRenew CoE is co-funded by the Horizon 2020 Framework Programme of the European Union; H2020 WIDESPREAD-2-Teaming: #739574 and the Republic of Slovenia from the European Regional and Development Fund.
2. 8ECM – European Congress of Mathematics
Between 5 and 11 July 2020, our University of Primorska will host the 8th European Congress of Mathematics (8ECM) in the seaside town of Portorož. Between 1500 – 2000 researchers and doctoral students from across Europe and the world are expected to attend the year's largest event in mathematics. 8ECM will be a global gathering place for many educational institutions, organizations, publishing houses and various companies searching for future co-workers or research cooperation.
3. Cooperation with Lomonosov Moscow State University
Moscow State University M. V. Lomonosov, together with the University of Primorska, established the MSU Lomonosov Branch in Koper. Its main purpose is to educate and promote economic cooperation between European countries and Russia.
4. Publishing top science journals
UP has upgraded its publishing activity. Ars Mathematica Contemporanea (AMC) is the university's most successful journal. AMC has been ranked first in the list of Slovenian scientific journals on the SCImago Journal and Country Rank portal since 2014. In 2011, it was included in the list of journals indexed by SCI. Since 2013, the publication of the journal has been co-financed by ARRS. AMC is published by UP in cooperation with the Slovenian Society for Discrete and Applied Mathematics, the Slovenian Mathematics, Physicists and Astronomers Society and the Institute of Mathematics, Physics and Mechanics.
Two other magazines published by UP, the Elementary Education Magazine (Revija za elementarno izobraževanje) and Academica Turistica – Tourism and Innovation Journal, are indexed in the SCOPUS database.
5. "Global Top 25 Performers" Recognition
In the field of internationalization, UP has achieved and exceeded its strategic goals. UP is actively striving for greater visibility in the international environment. Strengthening openness, accessibility and cooperation with international partners has enabled UP to involve more foreign experts in learning and research processes and to offer study programs in both Slovenian and English language. Such efforts have led to more international funding and a growing number of international students. The success was also confirmed by the 2019 rating of U-Multirank, according to which UP was ranked among the "Global Top 25 Performers" in the category of internationally-oriented programs.
6. Scientific excellence
The numerous awards and recognitions received by UP employees confirm its scientific excellence. Among the most recognized national awards in the field of science (2011-2019) are three Zois Awards for Excellence, three Zois Awards and the Ambassador of Science of the Republic of Slovenia.
The number of scientific publications and their citations produced by UP researchers has also increased. The increase in scientific productivity is also reflected in the number of publications in international journals listed in the citation indexes of SCI, SSCI and A & HCI, which rose from 120 in 2011 to 235 in 2018.
7. Infrastructure
UP has increased student accommodation and increased and improved academic and research facilities.
Due to its success in obtaining projects, the University has been able to invest in the best research equipment that enables cutting-edge research and teaching work. The total value of the research equipment acquired over the last five years exceeds 4.5 million Euros.
8. Increase in interdisciplinary activities
Part of UP's recent successes can be attributed to increased collaboration within and between faculties. Doctoral projects, specifically designed to bring together the various sciences, have begun to strengthen faculty collaboration, foster innovation and open up new insights. This interdisciplinary work is supported by national and international projects that bring together diverse disciplines and bring research organizations, industry and associations and other stakeholders together in search of new knowledge.
Since 2011, UP's role in international projects has gradually increased with the increasing number of submitted project applications, acquired projects and projects where UP is a leading partner. UP organizes 10 to 15 international conferences and workshops each year, bringing together regional, national and international partners.
Contact Information
Staff in the Project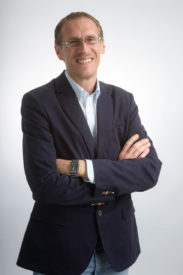 Dr Igor Karnjuš is an Assistant Professor and Research Fellow at the Faculty of Health Sciences, University of Primorska. He holds an MSN and a PhD in Biomedical technology from the University of Maribor and is a Registered Nurse. He teaches at both, undergraduate and postgraduate study programs of nursing. His topics are Emergency nursing, Surgical nursing, Simulations and Nursing research. Prior to joining the University of Primorska in 2007, he was employed at the General Hospital of Izola in emergency department and anaesthesia. He holds a certificate of European Resuscitation Council as an instructor of advanced life support. He is also a part of the commission for international cooperation at the Faculty of Health Sciences, University of Primorska. Currently, he is involved in various projects concerning nursing competencies regarding pharmaceutical care and transcultural care. He has published various scientific articles in peer review journals on national and international level. His specific research interests include quantitative methodology, clinical research, critical care area, simulations in healthcare.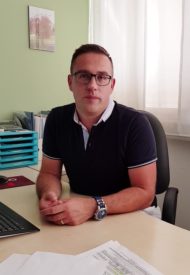 Dr Mirko Prosen is an Assistant Professor and Research Fellow at University of Primorska Faculty of Health Sciences. His work focuses on women's health and issues related to social circumstances that affect women's health and on a wide range of questions deriving from discipline sociology of health and illness. He has been the first that introduced the concept of transcultural nursing into undergraduate and postgraduate nursing curriculum in Slovenia and he further explores this field from pedagogical perspective e.g. simulations as a way of teaching and developing cultural competences. He is an author of several scientific articles and monograph chapters related to women's health, social aspects of health, illness and health care, professionalization of nursing, and transcultural nursing/transcultural education. He is invited lecturer and a visiting professor at University of Rijeka, Croatia. Currently he is involved in several EU funded projects. He is a recipient of Sigma Theta Tau International Grant (2013/14), French government grant for research (2019) and other conference prizes. In addition, he is also a member of several international professional organizations and a country representative in European Transcultural Nursing Association.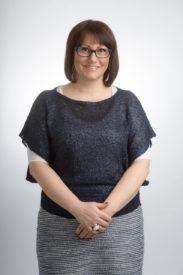 Dr Sabina Ličen is an Assistant Professor and Research Fellow at the University of Primorska Faculty of Health Sciences in Slovenia. Before entering into the pedagogical field in 2007, she worked at the Orthopaedical Hospital of Valdoltra from 1992. Today hers work focuses on health promotion and health education, healthy lifestyle as well as on the nursing competencies, transcultural nursing and ICT in nursing education. She is a registered nurse with a master's degree in Nursing and a PhD in Educational Sciences. Her bibliography contains several scientific articles and monograph chapters. She co-edited the last monograph (2019), related to women's health regarding the ensuring of transcultural healthcare. Besides her pedagogical work, she is an international coordinator within the Nursing department. She is an active member of the Nurses and Midwives Association of Slovenia, the Sigma Theta Tau International – Upsilon Xi at-Large Chapter and in the European Transcultural Nursing Association. She is a member of the editorial board of the journal Slovenian Nursing Review and the reviewer for several international nursing journals. The last project she was involved in, was the Interreg V-A Italia-Slovenia 2014-2020 – INTEGRA project entitled A cross-border network for migrant women: social integration, and sexual and reproductive health, which was completed in April 2019. Currently, she is involved in several EU funded projects. In February 2020 she will be working as a visiting professor for 3 months at the University of Rijeka, Faculty of Health Studies in Croatia.