About The University
Lying at the cross-roads of the Mediterranean, UM has been, over its 400-year history, the hub for international academic exchange on the island. UM is the leading higher education institution in Malta and its structures are in line with the Bologna Process and the European Higher Education area.
At UM we to carry out academic research and provide a vibrant higher education setting in the arts, sciences and the humanities as required for Malta's economic, social and cultural development. Our courses  are designed to produce highly-qualified professionals in multiple disciplines. Our alumni community is growing exponentially: well over 3,500 students graduate in various disciplines annually.
We are committed to high standards of research and teaching and every member of staff at UM plays an important role and contributes to an outstanding student experience.
Today UM is composed of fourteen faculties, a number of interdisciplinary institutes and centres, three schools and a junior college. Besides the main campus, situated at Msida, there are three other campuses: Valletta, Marsaxlokk, Gozo.
The language of instruction is English.
There are some 11,500 students, including around 1,000 international students from 92 different countries and 450 visiting overseas students, following full-time or part-time degree and diploma courses. The degree courses at UM are designed to produce highly-qualified professionals, with experience of research, who will play key roles in industry, commerce and public affairs in general.
There are approximately 2,000 pre-tertiary students are registered at the Ġ.F. Abela Junior College.
About 3,500 students graduate in various disciplines annually.
Today the University has fourteen Faculties, eighteen Institutes, thirteen Centres and three Schools.
The total floor area occupied by the (Main) University Library building, situated at the Msida Campus is between 5,000 and 6,000 square metres. A collection of nearly one million volumes is housed throughout the Main Library, Branches and Institutes. The University Library currently subscribes to over 60,000 e-journals, 196 print journal titles and 16,554 e-books.
Contact Information
Staff in the Project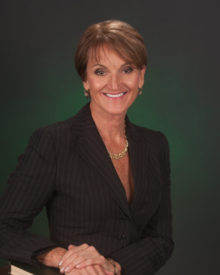 Dr. Colla J. MacDonald's area of research is digital education, curriculum design and program evaluation. She was honoured at the University of Ottawa with the highest life long titles 'Distinguished University Professor' and 'Professor Emeritus' in recognition of unusual scholarly achievement and pre-eminence in a field of knowledge. In 2016, she took early retirement after 29 years and accepting the role of Senior Researcher at the UM.
She conceptualized, designed, and delivered groundbreaking teaching strategies and innovative learning solutions in schools, universities, and healthcare institutions. This has resulted in a life's work of innovative pedagogical approaches and products. While a full professor, she has been principal investigator on many major research grants.
MacDonald created a bilingual toolkit of assessment instruments to evaluate online education, validated with over 1,000 learners in three countries. She led the development and evaluation of the award-winning ePhysicianHealth.com, a program comprising 14 online modules on Physician Wellness topics used by 26,000 individuals in more than 130 countries.
MacDonald received Canadian Foundation for Innovation funding to establish an innovation in eLearning research laboratory to produce scholarship that has had significant impact at the local, national, and international levels. MacDonald has worked closely with the World Health Organization, the National Board of Medical Examiners in the US, Doctor Without Boarders, The Registered Nurses Association, The Neurotrama and Rick Hanson Foundation, and The Royal College of Physicians and Surgeons Canada.
She has successfully supervised two Post Doctorate, 15 PhD and five MA students and has over 100-refereed publications. She has been sponsored to share her cutting edge digital education frameworks, resources and evaluation tools across Canada, the U.S., U.K., Europe, Saudi Arabia, Russia, Africa, Japan and Korea. MacDonald did her degrees at Acadia University, the University of Alberta and the University of Toronto in Canada.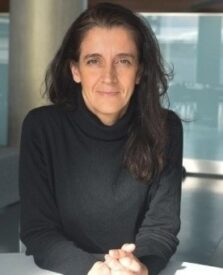 Dr. Maria Cassar is a nurse and Senior Lecturer, at the University of Malta. She pursued undergraduate education at the University of Malta, and completed M.Sc. and PhD programmes in Nursing at King's College London, and University of Aberdeen, Scotland. She completed a masters programme in online teaching at the University of Illinois, US. Her research interest lies with curriculum development in the field of health and social care. In the international context, she has regularly presented and published academic papers over the last two decades and been engaged in Erasmus+ projects; CALOHEE,
TUNING-MEDA, iSPAD and is currently committed to the Digit and New Nurse Educator projects. Dr. Cassar is the co-ordinator of the masters programme in nursing studies at the University of Malta and Head of Department of Nursing.