About The Hospital
We at Saint James Hospital Group have over 25 years' of experience in the Health Care Sector. We have earned a reputation for excellence and innovation, backed by the latest state-of-the-art technology and staffed by highly qualified professional personnel.
We are the leading name in the private medical field – and with good reason. Our history spans decades and our reputation for reliability and excellent standards precede it. We are your natural choice when seeking private medical treatment, not simply because we have the experience to meet your expectations, but also because we house the very best in modern technology – and the island's most renowned consultants and medical professionals.
The Saint James Hospital Group operates hospitals and clinics in different locations around the island of Malta, as well as in Hungary and Libya, each of them offering a number of healthcare services but all united under the premise of delivering quality healthcare services in a safe and caring environment.
Contact Information
Staff in the Project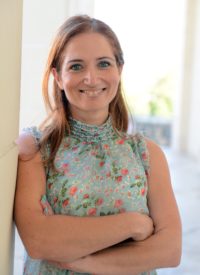 Lucienne Muscat is the Human Resources Manager of the local operations of Saint James Hospital Group, Malta's largest private healthcare provider. Having graduated in 1998 in BCom Hons, Lucienne proceeded to build her experience in the healthcare industry within Saint James Hospital, as Accounts Department Manager and Financial Controller for 6 years, then undertaking the role of Marketing Manager for 7 years, on to Human Resources, which is the area that she feels fits her personality and skill set the most. Lucienne ran a private bookshop and online book store for a couple of years while her daughters were young, and offered content writing and proofreading services. Lucienne's daughters are now little women and have become excellent discussion buddies. Lucienne is currently reading for a Masters in Leadership and Organisational Behaviour from Dublin City University. In her free time, she loves reading Historical Fiction, particularly crime, thrillers and mysteries set in times long gone by. Lucienne also loves watching documentaries and series along the same genres…..crime, thrillers and history.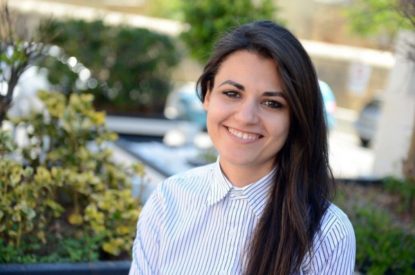 Sofia holds a BSc degree in Business Management from Surrey University and a CIPD accredited Master's degree in Human Resources Management from the University of Westminster in UK, specialising in organisational change, talent acquisition, employee relations, and employment law. Sofia started her professional experience in 2006, by joining the recruitment team of HR House in Libya. During this time, Sofia participated in the organisational restructure of Coca Cola, Libya. She also assisted the Director with generating a comprehensive compensation and benefits report on the Libyan market. Sofia next became the first HR Manager of the leading fashion retailer in Libya, United Fashions, a partnership with the Maltese group "Retail International", covering all aspects of administrative and operational HR, with the launch of 5 major Brands while also finalising the recruitment and staffing of 7 shops between Tripoli and Benghazi expanding from 35 employees to 265 in one year. In 2011 Sofia moved to the UK to obtain her Master's degree. While there she held a recruitment consultant role with 'Everest Markething', a cosmetics and skin care company, and also acted as their Sales Trainer on proactive selling. Following the consultancy project she joined the luxury shoe designer brand Gianmarco Lorenzi as their Commercial and HR Manager developing operational and commercial knowledge and assisting with company set up and brand awareness. In 2014 Sofia joined OHL a subsidiary to Saint James Hospital Group, as Head of HR and currently took on the role of People Business Partner for the Group.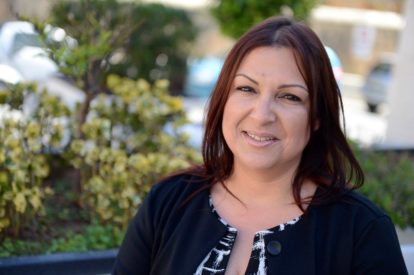 Tanya graduated in nursing in 1990 and started her career as an ophthalmic ward nurse in the public hospital in Malta.  In 2001, she took up a position in the private sector within the first dedicated eye clinic in Malta, run by Saint James Hospital Group.  Tanya was instrumental in planning and creating patient pathways for the various ophthalmic surgeries and procedures, ensuring consistent, optimal quality and patient safety. In 2012, she accepted the role of Head of Clinical Divisions within OHL, the branch of the Saint James Hospital Group that manages its overseas operations.  Tanya was also responsible for successfully leading Saint James Eye Clinic in Budapest towards becoming the first Eye Clinic in Hungary to achieve JCI accreditation. She has now been appointed as the Head of Standards and Quality Department for Saint James Hospital Group. Hobbies: Listening to rock music; Soft spot for Christmas romantic comedies; Camping; Cooking.