About The University
JAMK University of Applied Sciences is an international higher education institution with expertise in 8 different fields of study. We are your global partner whether you want to develop individuals in your organisation or an entire education system. Furthermore, JAMK is an excellent partner in academic staff and student mobility.
JAMK has several campuses in the city of Jyväskylä and a campus in Saarijärvi. City of Jyväskylä is located in Central Finland. It consists of School of Business, School of Health and Social Studies, School of Technology, School of Professional Teacher Education and JAMK Administration. JAMK offers a good foundation for those who want to be entrepreneurs. Every year 20 new companies are founded at JAMK. JAMK is truly international with a wide international network. Every year JAMK attracts 350 international degree and 400 exchange students. Every 3rd person that you pass in Jyväskylä is a student. The city is very dynamic. Take a look at the sports and cultural activities, not to mention restaurants and cafés.
The Finnish Education Evaluation Centre (FINEEC) has conducted an audit of JAMK University of Applied Sciences and has awarded the institution with a quality label that is valid for six years from 20 May 2019. The quality system of JAMK University of Applied Sciences fulfils the national criteria set for the quality management of higher education institutions, and the system corresponds to the European quality assurance principles and recommendations for higher education institutions.
JAMK is responsible for the quality and continuous development of the education it provides and its other operations. Quality management is an essential part of operations management at JAMK. Quality management supports the JAMK strategy, which aims to improve the competitiveness of students and clients through competence. Internationally recognised quality is one of the underlying strategic themes that pervade all of JAMK's operations.
JAMK University basic tasks are to
• provide higher education based on the requirements of working life
• carry out applied research, development and innovation activities (RDI) that serve UAS education and support the world of work and regional development
• organise continuing education to sustain and promote lifelong learning in working life.
Contact Information
Staff in the Project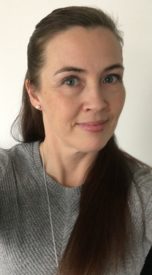 Sanna Häkkinen is a Senior lecturer at the School of Health and Social studies, JAMK University of applied sciences, Finland. Her key competencies are special education, child welfare and family work as well as eLearning including online pedagogy, hybrid teaching and blended learning. She also works as the pedagogical mentor, what means the digitally competent colleague familiar with blended learning methods and building eLearning environments. The pedagogical mentor helps teachers to unify their pedagogy and eLearning.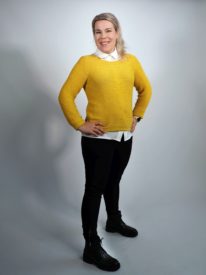 Leena Seriola is a senior lecturer at School of Health and Social Studies, JAMK University of Applied Sciences. Her expertise is in Nursing in Public Health Problems, Medical Nursing Practice, Evidence based Nursing and Critical Care Nursing. Seriola is also working as a Pedagogical mentor in JAMK. Pedagogical mentor means digitally competent colleague; familiar with blended learning methods and building eLearning environments. Pedagogical mentor is helping teachers at JAMK University of Applied Sciences to combine their digital skills and pedagogy.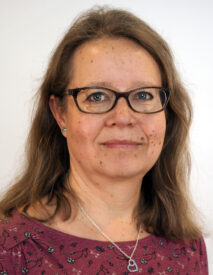 Jaana Ritsilä is a Senior lecturer and a Program coordinator at the School of Health and Social studies, JAMK University of applied sciences, Finland. Her key competences are in blended learning, combining team based learning, individual counselling, online learning and learning by doing. She has been the key person to develop both digital hybrid learning and team based learning in occupational therapy curriculum. She is experienced in international teacher exchange and developmental projects with several universities in Europe and USA focusing on rehabilitation, especially occupational therapy. She has worked as a project specialist and a project coordinator in national projects focusing on pedagogy and competence development in Finnish universities and has published articles in these topics in Finnish language. She has had several oral and poster presentations about university pedagogy in international conferences in Europe.